Beauty Meets Drive
Regular price
Sale price
$45.00 USD
Unit price
per
Sale
Sold out
MAY THIS BEAUTIFUL COMBO PALETTE SERVE AS "WAR PAINT" AND HELP YOU TO SURPASS EVERY GOAL THAT YOU'VE SET FOR YOURSELF AND MORE.
The new Beauty Meets Drive combo palette is completely opulent, exciting, and special!  It's an ode to the multifaceted nature of women in the world!  It's a love note to all of the amazing roles that women occupy and the various intersections that prove we are truly powerful!
The stunning palette is not only gorgeous to look at but the pigments are deep, rich, luxurious, blendable, buildable, vegan, and cruelty-free!  It comprises six eyeshadow shades as well as a blush and highlighter.  With this one palette that can easily fit into your makeup bag, you can create multiple looks that will serve for day and night plans! 
Eyeshadows:
MOTHER: For many women, becoming a mother is a wonderful transition in life and we acknowledge that women become mothers through different means. We celebrate ALL the mother's and mother-figures who dedicate their lives to love of others.  A stunning bronze color with a touch of sparkle
WIFE: It's pretty hectic loving yourself while loving someone else.  It's the perfect virtuous circle.  Pouring into someone who also pours into you.  A brilliant olive green with a hint of sparkle
DAUGHTER: Shoutout to all of the daughters who have redefined what it means to be a woman in today's society! A dreamy turquoise with a sparkly base
FRIEND: One of the greatest loves women experience is that of a friend. A dazzling purple with shine
SISTER: A sister is both biological and emotional.  We love them both! A shiny burnt cranberry color that stuns
BADASS: To every woman out there reaching for the stars and doing your hardest to succeed in your lane, YOU ARE A BADASS!  We see you! A matte deep brown to create the dark lining or crease of your dreams
Blush/Highlighter:
MAVERICK: The ultimate compliment is to be a woman who never accepts the status quo.  Be the change you want to see in the world! The perfect rose gold shimmer tone that is so deeply pigmented it is guaranteed to dazzle!
LEADER: A woman who knows when to lead and when to follow is already ahead of the curve.  Let's win! A brilliant light metallic tone to highlight anywhere on your face that loves to stand out!
INGREDIENTS:
MOTHER: MICA, TRIISOSTEARIN, DIISOSTEARYL MALATE, SILICA, GLYCERYL CAPRYLATE, THEOBROMA CACAO SEED BUTTER (THEOBROMA CACAO (COCOA) SEED BUTTER), GLYCERYL UNDECYLENATE, TIN OXIDE, BRASSICA CAMPESTRIS SEED OIL (BRASSICA CAMPESTRIS (RAPESEED) SEED OIL), LINUM USITATISSIMUM SEED OIL (LINUM USITATISSIMUM (LINSEED) SEED OIL), ROSMARINUS OFFICINALIS LEAF EXTRACT (ROSMARINUS OFFICINALIS (ROSEMARY) LEAF EXTRACT), CURCUMA LONGA ROOT EXTRACT (CURCUMA LONGA (TURMERIC) ROOT EXTRACT), ALOE BARBADENSIS LEAF EXTRACT. May Contain CI 77491 (IRON OXIDES),CI 77891 (TITANIUM DIOXIDE)
WIFE: MICA, CALCIUM SODIUM BOROSILICATE, TRIISOSTEARIN, DIISOSTEARYL MALATE, CALCIUM ALUMINUM BOROSILICATE, GLYCERYL CAPRYLATE, SILICA, THEOBROMA CACAO SEED BUTTER (THEOBROMA CACAO (COCOA) SEED BUTTER), TIN OXIDE, GLYCERYL UNDECYLENATE, BRASSICA CAMPESTRIS SEED OIL (BRASSICA CAMPESTRIS (RAPESEED) SEED OIL), LINUM USITATISSIMUM SEED OIL (LINUM USITATISSIMUM (LINSEED) SEED OIL), ROSMARINUS OFFICINALIS LEAF EXTRACT (ROSMARINUS OFFICINALIS (ROSEMARY) LEAF EXTRACT), ALOE BARBADENSIS LEAF EXTRACT, CURCUMA LONGA ROOT EXTRACT (CURCUMA LONGA (TURMERIC) ROOT EXTRACT).  May Contain CI 77491 (IRON OXIDES),CI 77891 (TITANIUM DIOXIDE),CI 77499 (IRON OXIDES),CI 77492 (IRON OXIDES)
DAUGHTER: SYNTHETIC FLUORPHLOGOPITE, MICA, TRIISOSTEARIN, DIISOSTEARYL MALATE, CALCIUM SODIUM BOROSILICATE, SILICA, LECYTHIS MINOR SEED OIL, GLYCERYL CAPRYLATE, THEOBROMA CACAO SEED BUTTER (THEOBROMA CACAO (COCOA) SEED BUTTER), TIN OXIDE, GLYCERYL UNDECYLENATE, BRASSICA CAMPESTRIS SEED OIL (BRASSICA CAMPESTRIS (RAPESEED) SEED OIL), LINUM USITATISSIMUM SEED OIL (LINUM USITATISSIMUM (LINSEED) SEED OIL), ALOE BARBADENSIS LEAF EXTRACT, CURCUMA LONGA ROOT EXTRACT (CURCUMA LONGA (TURMERIC) ROOT EXTRACT), ROSMARINUS OFFICINALIS LEAF EXTRACT (ROSMARINUS OFFICINALIS (ROSEMARY) LEAF EXTRACT).  May Contain CI 77891 (TITANIUM DIOXIDE),CI 77742 (MANGANESE VIOLET),CI 77510 (FERRIC AMMONIUM FERROCYANIDE),CI 77499 (IRON OXIDES)
FRIEND:  MICA, TRIISOSTEARIN, CALCIUM ALUMINUM BOROSILICATE, DIISOSTEARYL MALATE, CALCIUM SODIUM BOROSILICATE, SILICA, GLYCERYL CAPRYLATE, THEOBROMA CACAO SEED BUTTER (THEOBROMA CACAO (COCOA) SEED BUTTER), TIN OXIDE, GLYCERYL UNDECYLENATE, BRASSICA CAMPESTRIS SEED OIL (BRASSICA CAMPESTRIS (RAPESEED) SEED OIL), LINUM USITATISSIMUM SEED OIL (LINUM USITATISSIMUM (LINSEED) SEED OIL), ROSMARINUS OFFICINALIS LEAF EXTRACT (ROSMARINUS OFFICINALIS (ROSEMARY) LEAF EXTRACT), ALOE BARBADENSIS LEAF EXTRACT, CURCUMA LONGA ROOT EXTRACT (CURCUMA LONGA (TURMERIC) ROOT EXTRACT).  May Contain CI 77491 (IRON OXIDES),CI 77891 (TITANIUM DIOXIDE),CI 77007 (ULTRAMARINES)
SISTER:  MICA, CALCIUM SODIUM BOROSILICATE, TRIISOSTEARIN, DIISOSTEARYL MALATE, SYNTHETIC FLUORPHLOGOPITE, SILICA, GLYCERYL CAPRYLATE, THEOBROMA CACAO SEED BUTTER (THEOBROMA CACAO (COCOA) SEED BUTTER), GLYCERYL UNDECYLENATE, BRASSICA CAMPESTRIS SEED OIL (BRASSICA CAMPESTRIS (RAPESEED) SEED OIL), LINUM USITATISSIMUM SEED OIL (LINUM USITATISSIMUM (LINSEED) SEED OIL), ROSMARINUS OFFICINALIS LEAF EXTRACT (ROSMARINUS OFFICINALIS (ROSEMARY) LEAF EXTRACT), CURCUMA LONGA ROOT EXTRACT (CURCUMA LONGA (TURMERIC) ROOT EXTRACT), ALOE BARBADENSIS LEAF EXTRACT.  May Contain CI 77491 (IRON OXIDES)
BADASS:  TALC, SILICA, MICA, MAGNESIUM STEARATE, OCTYLDODECYL STEAROYL STEARATE, POLYBUTENE, OCTYLDODECANOL, PHENOXYETHANOL, TOCOPHERYL ACETATE, LAUROYL LYSINE, DEHYDROACETIC ACID.  May Contain CI 77499 (IRON OXIDES),CI 16035 (RED 40),CI 77492 (IRON OXIDES)
MAVERICK: MICA, OCTYLDODECANOL, ETHYLHEXYL PALMITATE, MAGNESIUM STEARATE, PHENOXYETHANOL, SILICA, TOCOPHERYL ACETATE, DEHYDROACETIC ACID.  May Contain CI 77491 (IRON OXIDES),CI 77891 (TITANIUM DIOXIDE)
LEADER: MICA, CAPRYLIC/CAPRIC TRIGLYCERIDE, C12-15 ALKYL BENZOATE, TALC, MAGNESIUM STEARATE, SILICA, PHENOXYETHANOL, TIN OXIDE, TOCOPHERYL ACETATE, DEHYDROACETIC ACID.  May Contain CI 77891 (TITANIUM DIOXIDE),CI 77491 (IRON OXIDES),CI 77492 (IRON OXIDES)
Share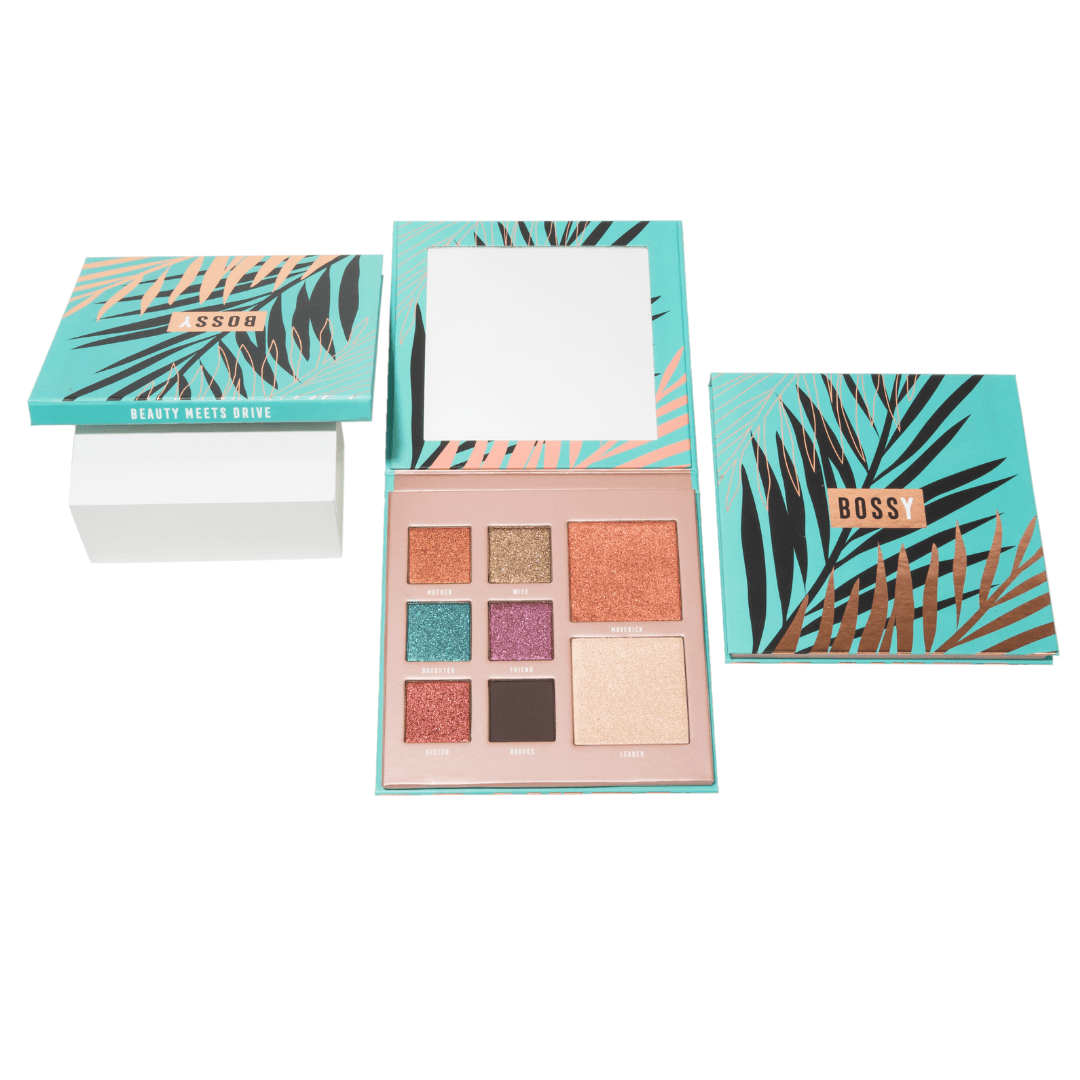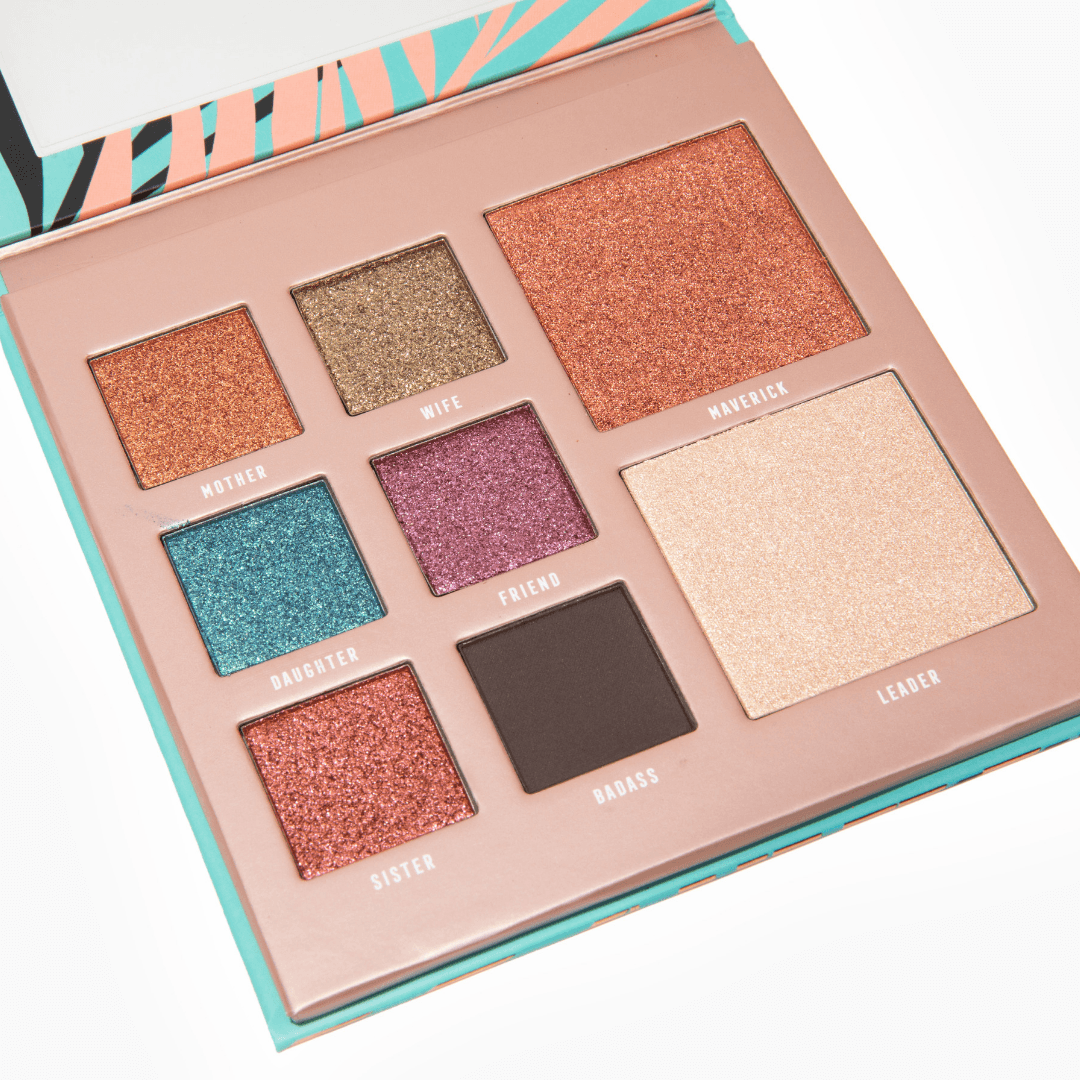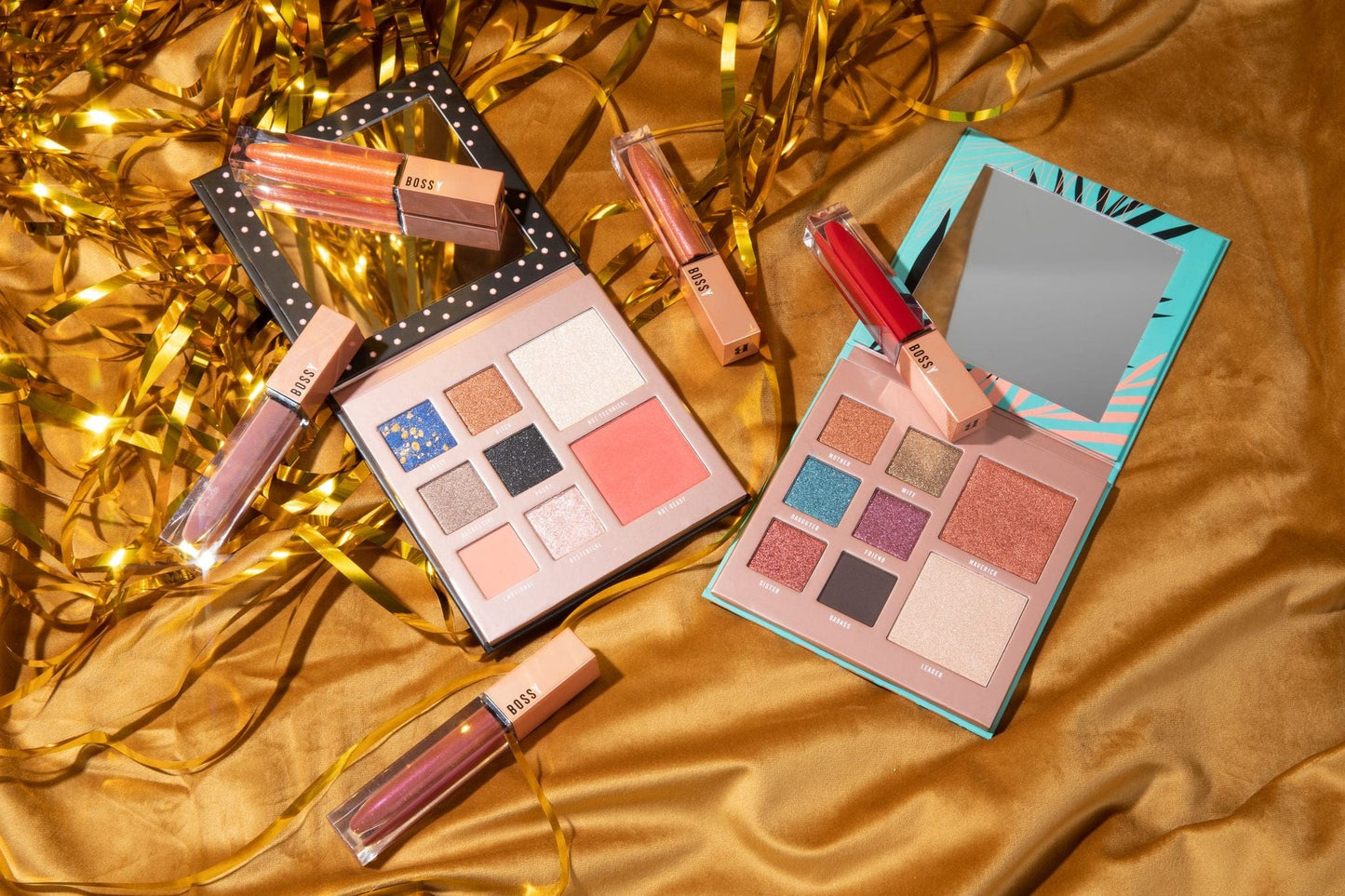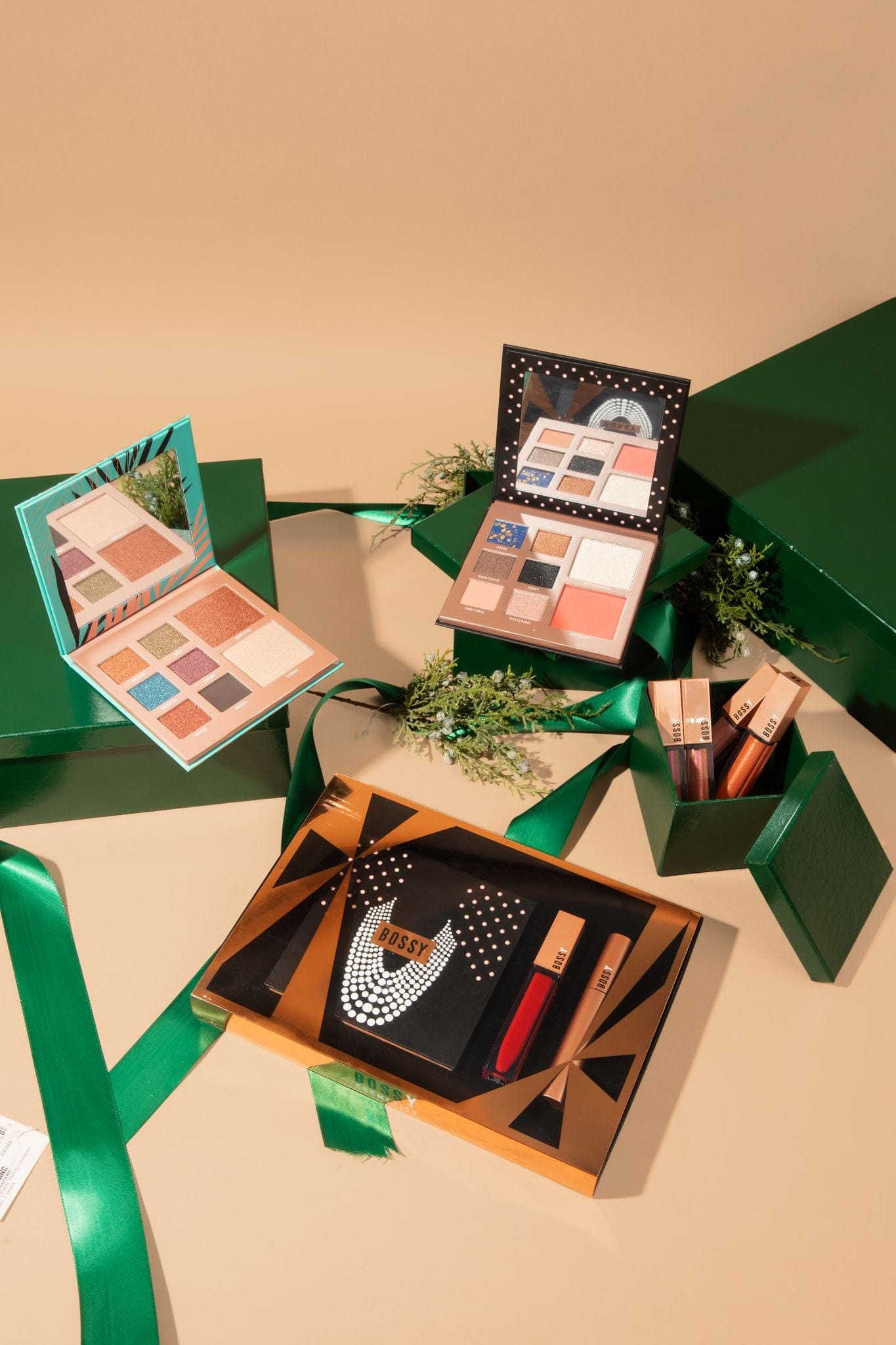 Our Bestsellers
Regular price

Sale price

$25.00 USD

Unit price

per

Regular price

Sale price

$20.00 USD

Unit price

per

Regular price

Sale price

$45.00 USD

Unit price

per

Regular price

Sale price

$25.00 USD

Unit price

per